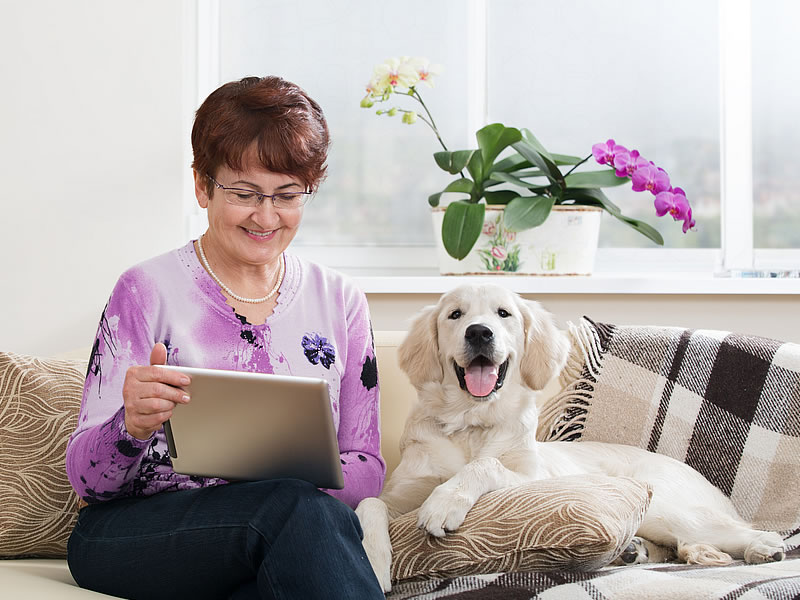 Being a dog host carer can bring much happiness, great company and even health benefits to dog lovers, without having the financial and emotional commitment of having to look after a full time dog.
You may be retired, semi-retired or perhaps living on your own or working from home, but you spend most of your time at home during the day and so can devote the time to caring for your holiday dog and becoming a dog host carer.
As a dog lover you will totally understand the anxiety that owners have when they have to leave their dogs behind. As a host carer you will be a critical part of the Happy Hounds team in providing this much cherished and appreciated service.
Having a dog to care for means you are likely to meet new friends in your local area when you are out walking and you can enjoy the companionship and fun of having a dog in your own home.
Our host dog carers go through a careful selection process and will be fully insured through Happy Hounds. Happy Hounds will carefully match clients and carers and will arrange a pre-boarding visit so the client and their dog can meet you in your home and get to know you.
The dogs will arrive for their holiday with their travel bag packed and with their unique special 'pawsport' which will give you every detail you need to know your dog's care.
To find out more about becoming a host carer do contact us. Enjoy the company of dogs whilst in your own home and also earn a bit of extra cash – you won't look back!